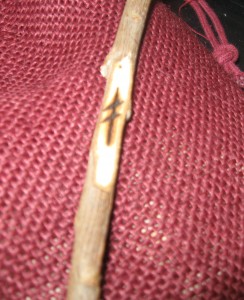 The Tree ~ Ivy ~ Finemain
Color ~ Gorm ~ Blue
Stone ~ Serpentine
Bird ~ Geis ~ Mute Swan
Message ~ Tenacity, raw survival instinct enabling triumph over circumstances.
Meanings ~ garden, growth, sweeter than grasses, counterpart of heaven.
There is determined power in Gort. It offers boar-like tenacity in applying the will to do difficult work. It is important to remember that the tools we use are not the ends, but only the means to give rise to something coming from the depths of our being. We must keep on our true goals.
Ivy It has the ability to bind all things together. It can wander freely, linking tree to tree, or form dense thickets that block out the light and restrict passage. Ivy brings shelter or overwhelming darkness and reminds us that where there is life, there is also death. Ivy represents our souls wandering in search for enlightenment, but carries a warning to be sure of the direction we are heading!
Entwining Ivy represents the female principles of life Through conception and birth, the male life force is given form by the female body, but in giving life substance so too does women bring death into being.
Ivy is sacred to Bendis, Mor Righ Anu, Osiris and Dionysus. Dedicated to resurrection jointly with vine because they grow spirally.
According to the Oxford English Dictionary Ivy stands for "a place of concealment or retirement."  Many creatures are concealed from harm beneath the spiraling ivy.
Ivy attracts the last bees of the year, reminding us of the sweetness of the Goddess as we prepare to enter the dark time of the year.
"I am a ruthless boar.
I am a fierce boar.
I fled as a bristly boar seen in a ravine. (for valor)
I am a thicket which holds the roebuck.
I have tasted joy.
I have strength born of ecstasy."
The symbolism of the boar is used because the cycle falls during boar hunting season and the boar is the beast of death symbolizing the "Fall" or the beginning of death, of the Old Year. But the Ivy's serpentine spiraling signifies resurrection. Again, a reminder of the birth/death cycle of life.
The Boar's descent into the Underworld is not purely a journey of destruction: because it is basically, in spite of any others roles, it may play, a creature of fertility, it plants within Death itself, the seeds of renewal.